Top Most Haunted Places in India (Part-1)
List of Most Haunted Places in India Part- 1
Bhangarh Fort, Rajasthan
India is not only known for its religion, culture, etc. but it is also known for weird and haunted places all around the country, Bhangarh fort is one of those. Bhangarh Fort is situated in Rajasthan, India. The entry into the Bhangarh is restricted after the sunset. As it is supposed to be the most haunted place in India there is a village which is inhabited around Bhangarh Fort.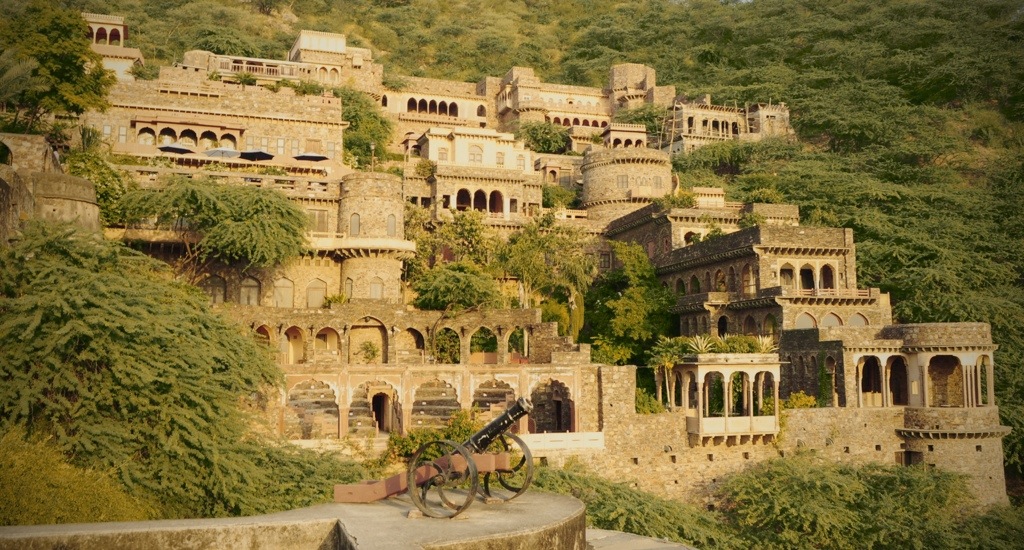 Bhangarh fort was built by the Kachwaha ruler of Amber, Raja Bhagwant Singh. Now comes the curse tale, according to this tale there was a beautiful princes Ratanawati, daughter of Chatr Singh. She was so beautiful that she got many marriage proposals from all over India. Also, a priest (Tantrik) fell in love with the princes. As he knew that he didn't stand a chance he cast a spell so that the princes would fall in love with him. But the princes came to know about him and ordered to kill him. But before he died he cursed the princes, her family, and the entire village.
Dumas Beach, Gujarat
Dumas beach is situated in Gujrat along the Arabian sea and about 13 miles south-west of Surat. It is a very beautiful beach of Gujrat also an attraction for paranormal activists due to its mysterious activities. According to stories the beach was used as a burial ground for Hindus due to which the sand is black in color.
It is said that souls of the evil spirits roam around the beach at midnight. During the daytime, it is just like the other beaches but after the midnight it becomes mysteriously haunted. Many people are reported missing, some claim to have seen weird things.
Also See: 10 Amazing Facts About Coca-Cola
Brij Raj Bhavan, Kota
Rajasthan is one of the most popular tourist destinations of the country and attracts many tourists and foreigners too every year to its historic forts and majestic palaces. But it is also infamous for the number of haunted places it is believed to have. A palace that was once home to Major Charles Burton, is a heritage hotel today but is rather infamous for being a haunted property.

The story goes that Major Burton was killed here by Indian sepoys during the mutiny of 1857.  Even though his spirit does not really harm anyone, guards working here have often heard a man's voice speaking in English and commanding them to not fall asleep or smoke. And if they do fall asleep on duty, the ghost even slaps them to wake them up. This incident has happened with quite a number of guards.
Kuldhara, Rajasthan
It is situated to the west of the desert of Jaisalmer in Rajasthan at 20 kilometers to the west. It is also known for its weird and haunted nature. The story goes like about 200 years ago it was home to the Paliwal Brahmins. The tax collector of the state started loving the beautiful daughter of the village chief. He threatened the villagers that if they came in between then he will have to pay huge taxes. So the people left the village and they cursed the village before they left. And till today weird activities have been noticed. So the entry is banned at the night.
D'Souza Chawl in Mahim, Mumbai
Mumbai is known for its glamour and fashion world but there are many haunted places too. It is the D'Souza Chawl in Mahim, but he another harmless ghost. The Chawl is having a 5-floor building. There was a well inside the compound of the Chawl. Once a women fell into the well as the soil around the well collapsed. The lady is multiple times seen around, but she hasn't harmed anyone.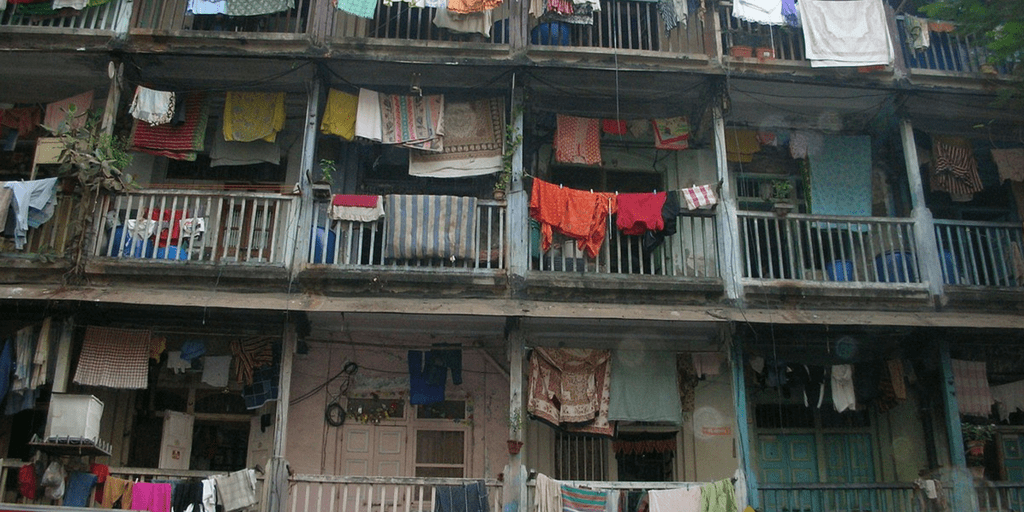 Shaniwarwada Fort, Pune
Peshwa Bajirao himself laid the foundation of his soon-to-be residence on Saturday in 1730. The name 'Shaniwar Wada' which is a combination of Marathi words Shaniwar (Saturday) and Wada (residence). It is to be believed that in its first year, Shaniwar Wada saw an early and unfortunate death of Peshwa Bajirao I, betrayal for his first wife Kashibai, an incomplete love story of Bajirao-Mastani (his second wife) and treachery by the hands of Nanasaheb (Bajirao-Kashibai's first born).
Locals believe that Spirit of Narayanrao haunts Shaniwar Wada because Narayanrao's funeral rites never took place, his spirit till date moves in pain in the mortal world and his soul is trapped within the walls of Shaniwar Wada. Even some Tourists listened to some unnatural voice crying for help Like Narayanrao's spirit shouting 'Kaaka..! Maala Vaachva' that continues to haunt 'Shaniwar Wada'.
Bombay High Court, Mumbai
It is among the most prominent structure which was inaugurated in 1862. It is also one of the oldest high courts in India. Not just this, its history of having the very first Chief Justice of India post independence, the very first Attorney General and Solicitor General make it a landmark of India. But that's not all, The Bombay High Court is also believed to be haunted by a bilingual spirit, who is said to terrorize and people whenever a murder trial takes place. This spirit has a long and dark history of about 30 years. A ghost in a courtroom sure makes for a few late afternoon tea party stories!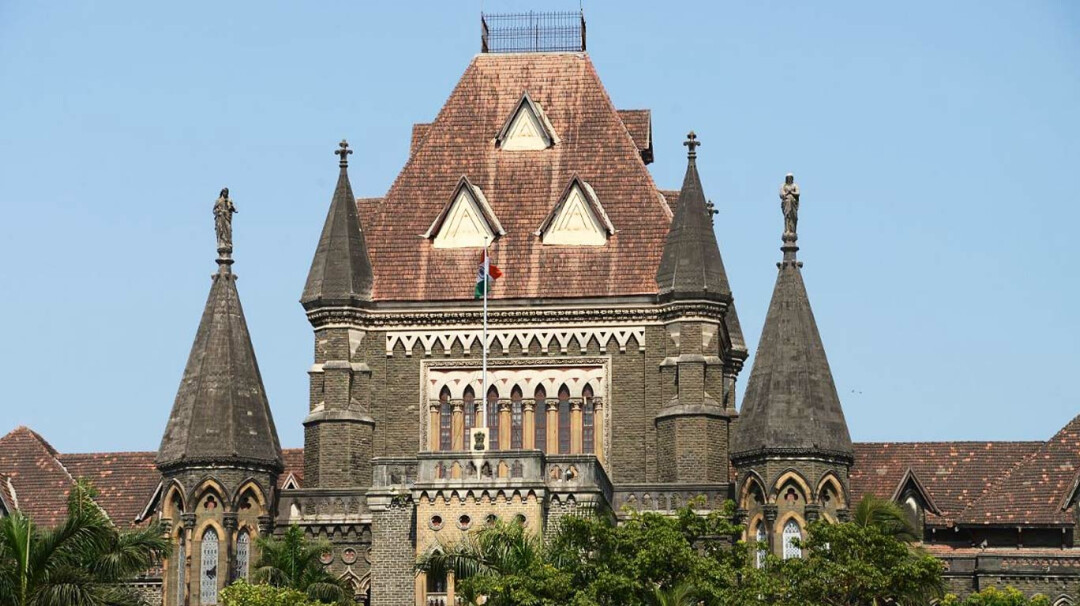 GP Block in Meerut
GP Block situated in the state of Uttar Pradesh although not well known but is to be found in one of the most haunted areas in the city's history. It has a very unique and strange type of haunted story. This GP Block reported corresponds to a double floor apartment which is deserted and without any residence. People have claimed to see the spirit of a woman sitting on the roof and others have added to see women wearing red clothes getting in and out of the house.
It has been always seen that four men sitting inside the house around a table with a single candle lighted in the center, and having alcohol. It happens to be the most common sight for people passing through that area but few people also added that even they have seen the men sitting on the rooftop. The scenes keep repeating all over the house. The house has remained locked for as long as people in the area can't remember. People generally avoid that route stretch lying in the front of the house. Today no one passes by the unidentified yet haunted place.
The Vrindavan Society – Thane
One of the most famous and posh societies of the city, Vrindavan society is also one of the haunted places in Mumbai. This residential housing complex is situated on the banks of the Thane. There are stories of an old depressed man who committed suicide in one of the buildings of the society and later his spirit haunting the society as narrated by the residents.
It is to be believed that stories related to Watchmen that get slapped during the night shift. Some security guards also swear that they have heard unnatural whispers and have heard footsteps in the building while the residents to are witnesses of malignant forces in action.